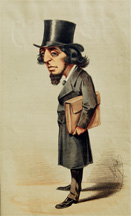 The Right Honourable
James Stanfeld
April 10, 1869

"Pour encourager les autres."
$35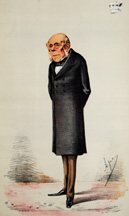 The Earl of Clarendon
April 24, 1869

"To say that he is the best foreign minister in the country is not much as foreign ministers go; but as times go it is a great deal."
$35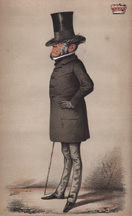 Viscount Sydney
May 1, 1869

"He received the Royal Commands and lengthened the skirts of the Ballet."
$35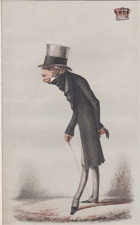 Earl Grey
May 8, 1869

"A privileged person."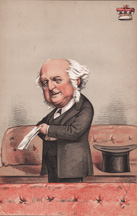 Lord Westbury
May 15, 1869

"An eminent Christian Man."
$35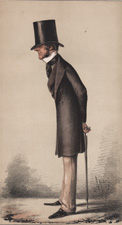 The Right Honourable
Chichester S. P. Fortescue
August 14, 1869

"He married Lady Waldegrave and governed Ireland."
$30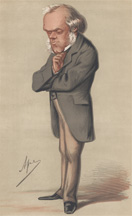 The Right Honourable
Henry Austin Bruce
August 21, 1869

"He has gained credit by converting himself to the Ballot; he would gain greater credit by converting himself into an ex-secretary of State for the Home Department."
$35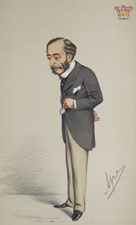 Lord Carnarvon
September 11, 1869

"The whole life of that great party to which I thought I had the honour to belong was nothing but a mere organized hypocrisy."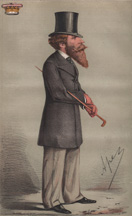 The Duke of Abercorn
September 25, 1869

"Promoted from a Viceroyalty to a Dukedom."
$50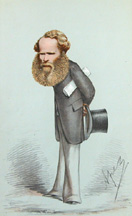 Mr. M.E. Grant-Duff, M.P.
October 2, 1869

"A philosophic liberal."
$50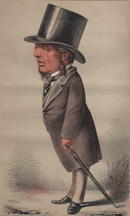 Mr. A. S. Ayrton, M.P.
October 23, 1869

"Mind and Morality."
$35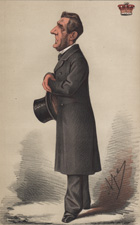 The Earl of Shaftesbury
November 13, 1869

"He is not as other men are, for he is never influenced by party motives."
$25
(see condition notes)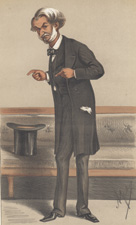 The Right Honourable Lord John J.R. Manners, M.P.
November 20, 1869

"Let arts and commerce, laws and learning die, But leave us still our old nobility."
$45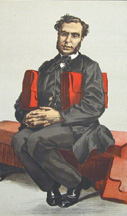 M. Emile Ollivier
January 15, 1870

"The Pariliamentary Empire."
$38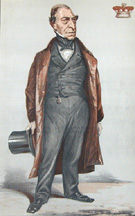 Lord Chelmsford
February 5, 1870

"It is hard to be believed that two political leaders should fall out only because their wives cannot agree."
$32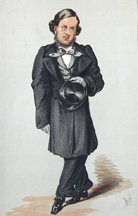 Mr. W.G.G.V. Vernon-Harcourt, M.P.
June 4, 1870

"He was considered an able man till he assumed his own name."

$35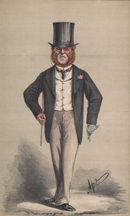 Mr. E.N. Knatchbull-Hugessen, M.P.
June 11, 1870

"A promising apprentice."

$30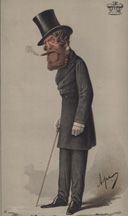 Viscount Ranelagh
June 25, 1870

"He has succeeded in volunteering."

$30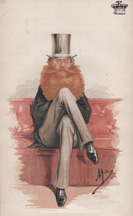 Earl Spencer
July 2, 1870

"The Messenger of Peace."

$45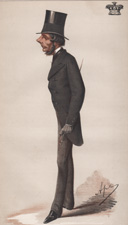 The Marquis of Westminster
July 16, 1870

"The richest man in England."

$50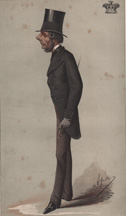 The Marquis of Westminster
July 16, 1870

"The richest man in England."

$15
(see condition report)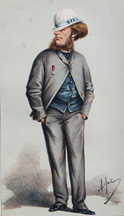 Lord Elcho
July 23, 1870

"His course has been if not a wise, yet a consistent one, and dictated by conscience only."

$35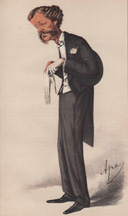 Lord Henry G. C.
Gordon-Lennox
July 30, 1870

"A man of Fashion and Politics."

$35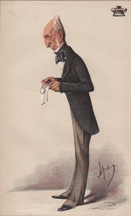 Lord Halifax


Aug. 6, 1870

"He fell off his horse into Peerage."



$45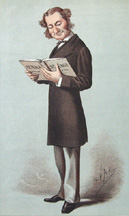 Lord Robert Montagu
Oct. 1, 1870

"A Working Conservative."

$40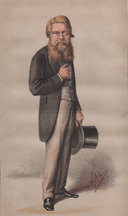 Sir Stafford Northcote
Oct. 8, 1870

"He does his duty to his party, and is fortunate if it happens to be also his duty to his country."

$35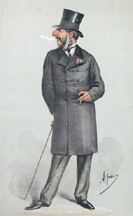 The Hon. J. C. Vivian


Nov. 5, 1870

"Always pleasant, always genial."



$30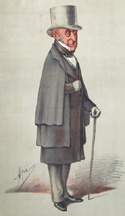 Sir Roderick Impey Murchison
Nov. 26, 1870

$28
(slight damage, see enlargement)
also see Doctors & Scientists for possible availabilty